3rd Blogversary
By Khadija's Creative Mind on April 22nd, 2013
Once upon a time
.. it was 22 April 2010..when the fun journey started
from here
.. actually I create a Blog then..Now its going on & I am enjoying this
creative
journey a lot.. its the 3rd birthday of my blog today & I am so happy to have you all sweet and art lover people from all over the world who always appreciate & admire my work. you people are so special for me.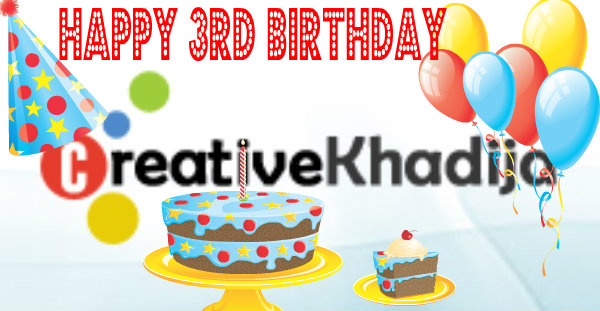 Here Today I am going to giveaway my handcrafted
Anthro inspired necklace
&
Bookmarks
, so tell me who would like to have something handmade from Me?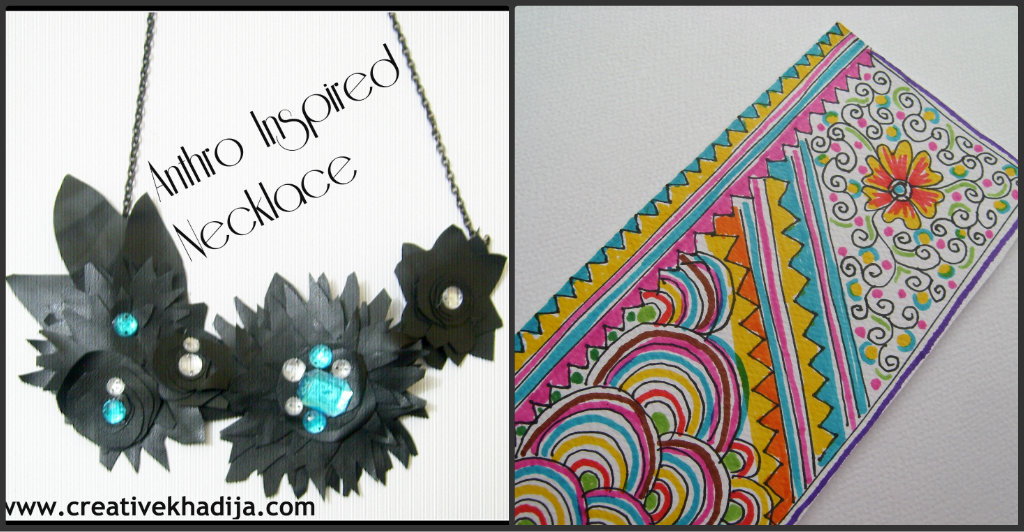 Here are a few simple rules to Enter this giveaway;
1-
Follow me & Comment .
Twitter
Facebook
LinkedIn
Instagram
Pintrest
Google+
BlogLovin
Tumbler
Follow me at above social networks(at least 2 networks) & let me know that you did it.Giveaway is
open worldwide
& the winner will be announced at 12 May 2013.
Thanks for always visiting my site & enjoying my work, I would love your support in future too..