Decoupage Diary Cover
By Khadija's Creative Mind on April 10th, 2013
Here it is an easy idea about decoupaging a leather diary. Its a new diary,but I was not feeling good with its brownish color.So I hide the color brown & make it girly now.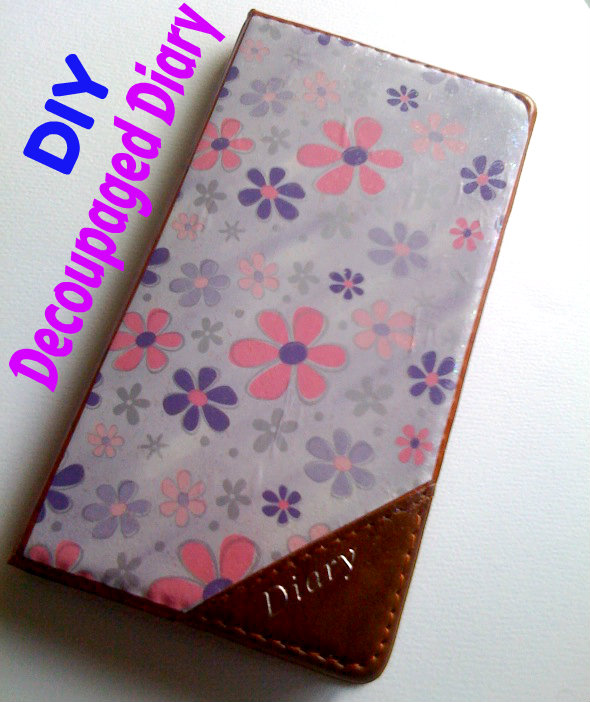 I did this within 15 minutes, a very easy & quick make over.. you should try this if you are tired of seeing your same/simple diary cover.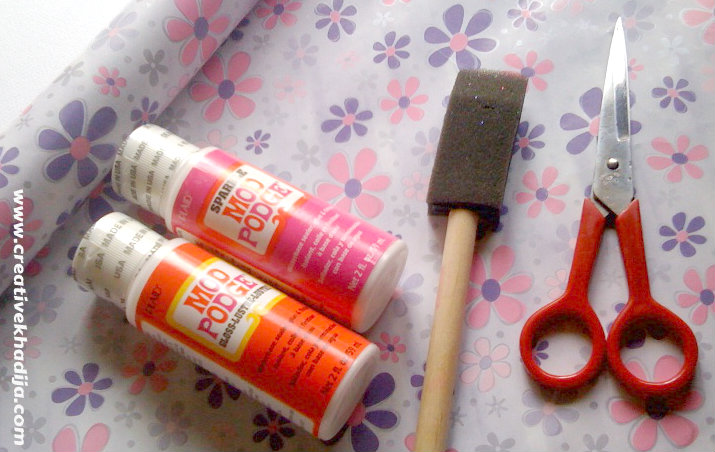 You will need to have a floral designed paper, foam brush, scissor, modpodge/glue, sand paper zero,
Process;
- First I measure the diary area where I want to paste the
sheet
. Then I cut the paper & paste over it.when it will get dry then simply mod podge it.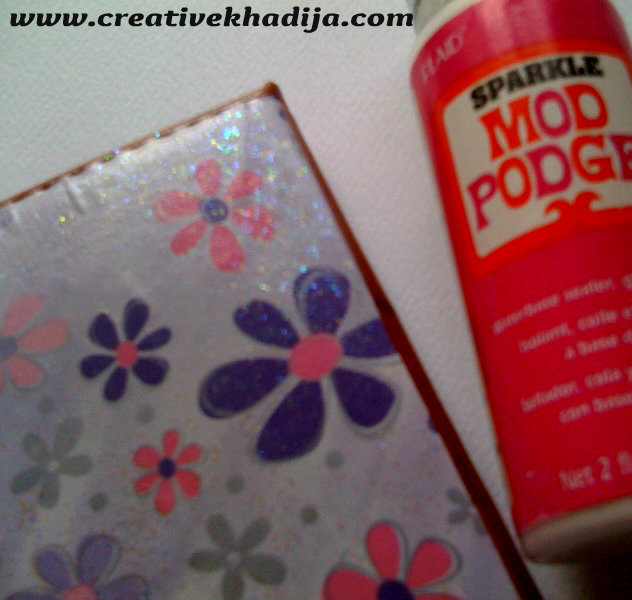 I did a second coat of modpodge but this time I apply MP sparkle for some blingy look..can you feel some shimmer here?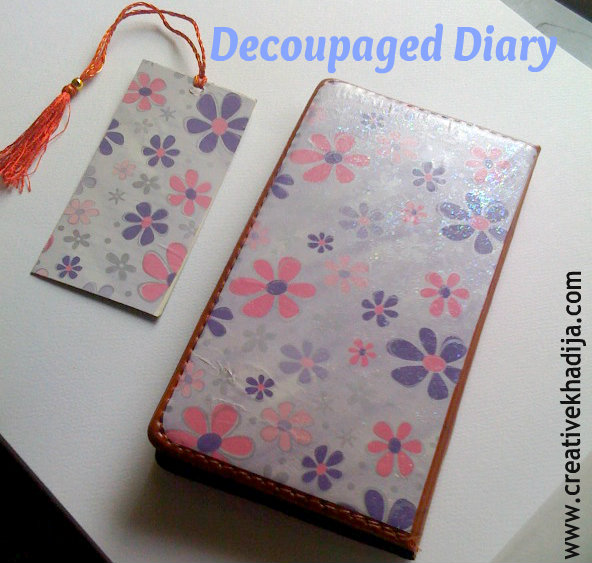 I make a bookmark too for this diary, you should use zero sand paper for making this diary smooth for holding in hand.
A few bad experiences while crafting are always useful for us in future, as I have missed my tutorial images but from now I will be more careful while working with camera touch system.
Let me know how you feel about my today's post without step by step images..I hope you can to understand well without all steps because its a very simple and easy idea about decoupage.
My other
modpodged diary cover
from archives.
Have a Nice Day!
Khadija ~
www.creativekhadija.com