DIY Anthro Inspired Necklace
By Khadija's Creative Mind on March 30th, 2013
Anthropologie
app in my iPad, I enjoyed their cool collections..There I saw this Leather Amrita Bib necklace but its price was a bit shocking to me.. $298…seriously!! there I thought to try that beautiful necklace with my own choice of colors & I did it finally.. its a very easy & reasonable version of anthros.. I hope you don't mind my version..I enjoyed making different
NECKLACES
& its fun really, you can see tutorials of all these in my archives..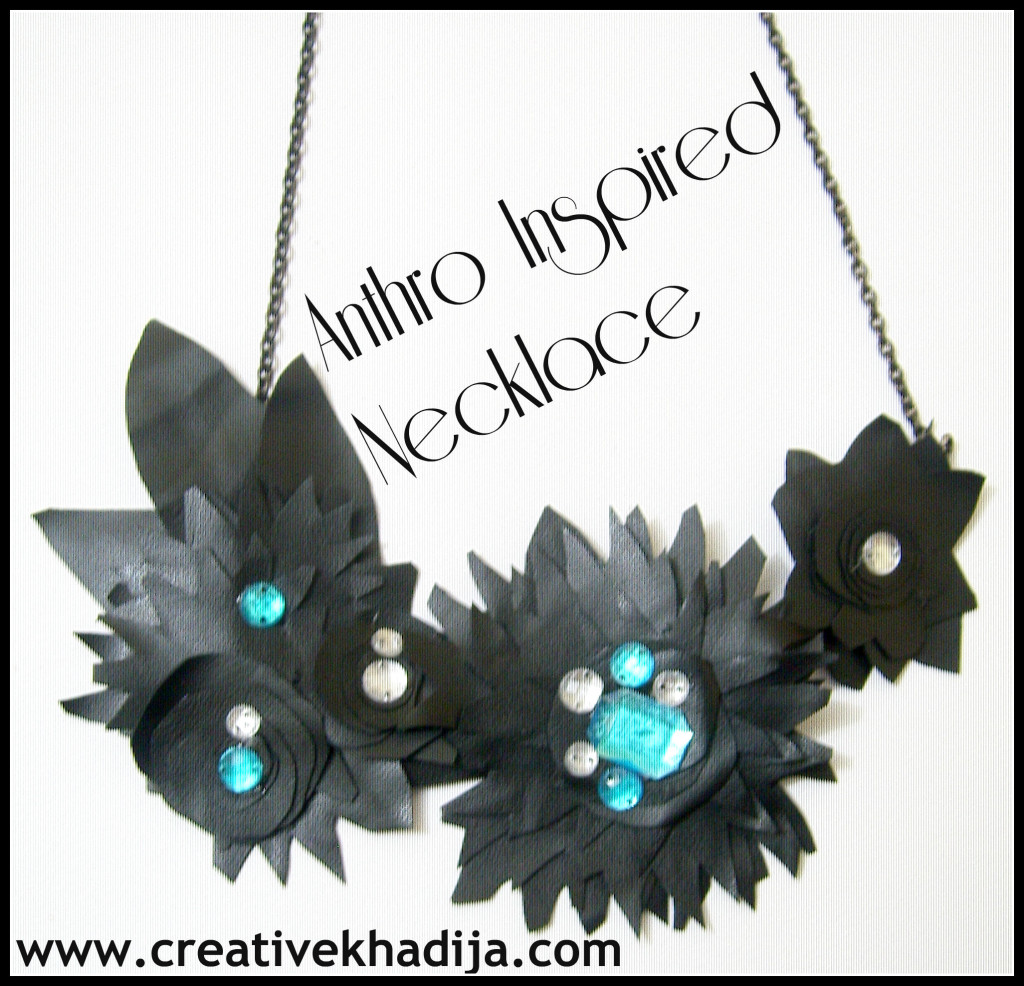 I am a fan of black color & that's why I choose black leather for making this necklace.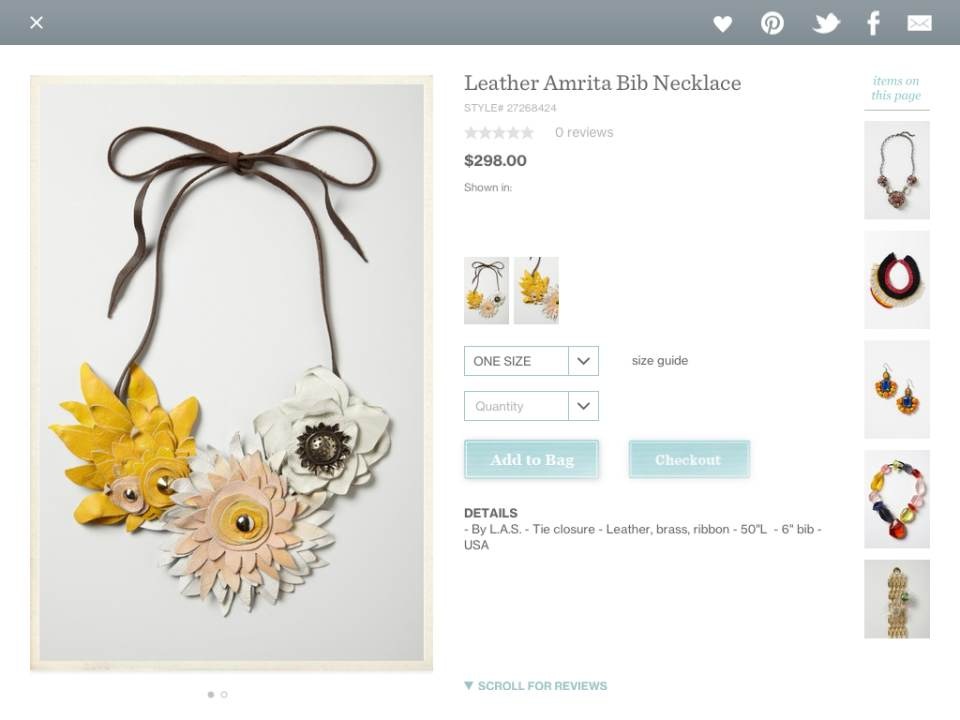 here above you can see the anthros necklace..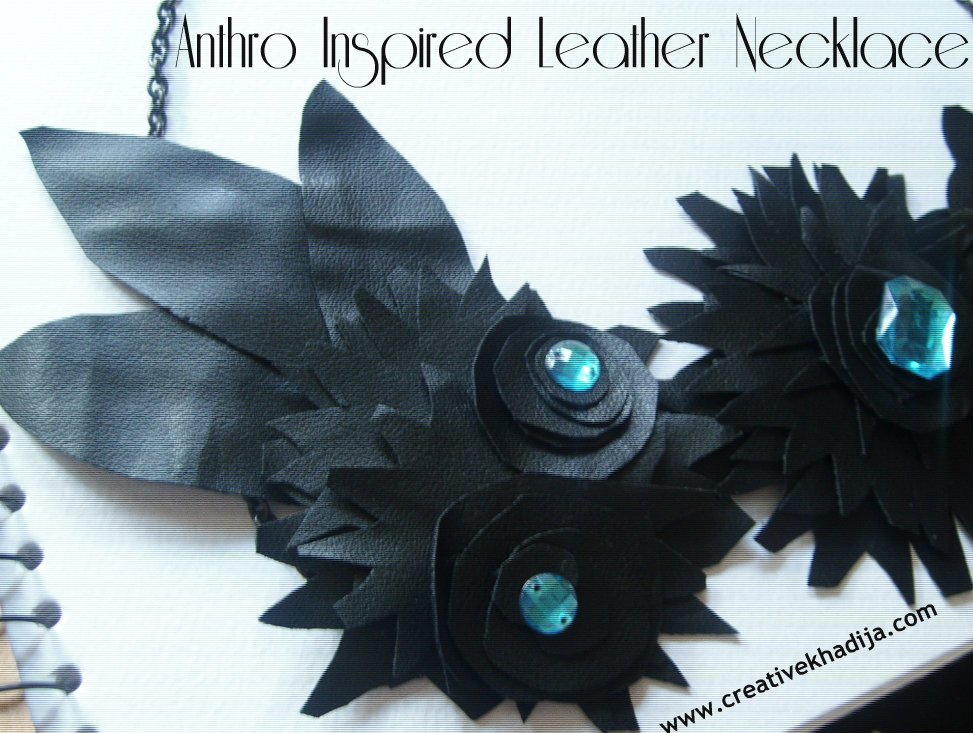 I use rhinestones in my necklace, instead of metal studs..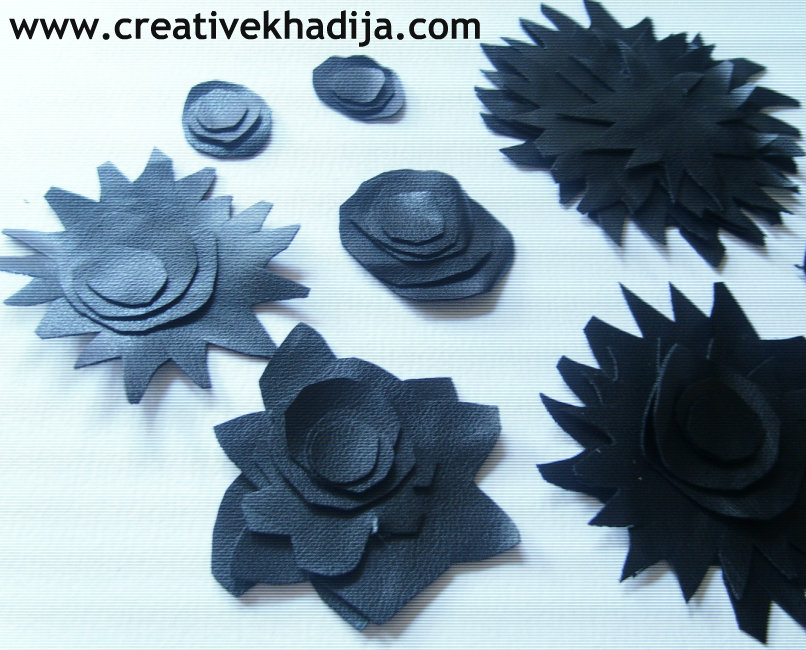 All you need to do is just make lots of leather cuttings & shaping these in flowers but with a raw look..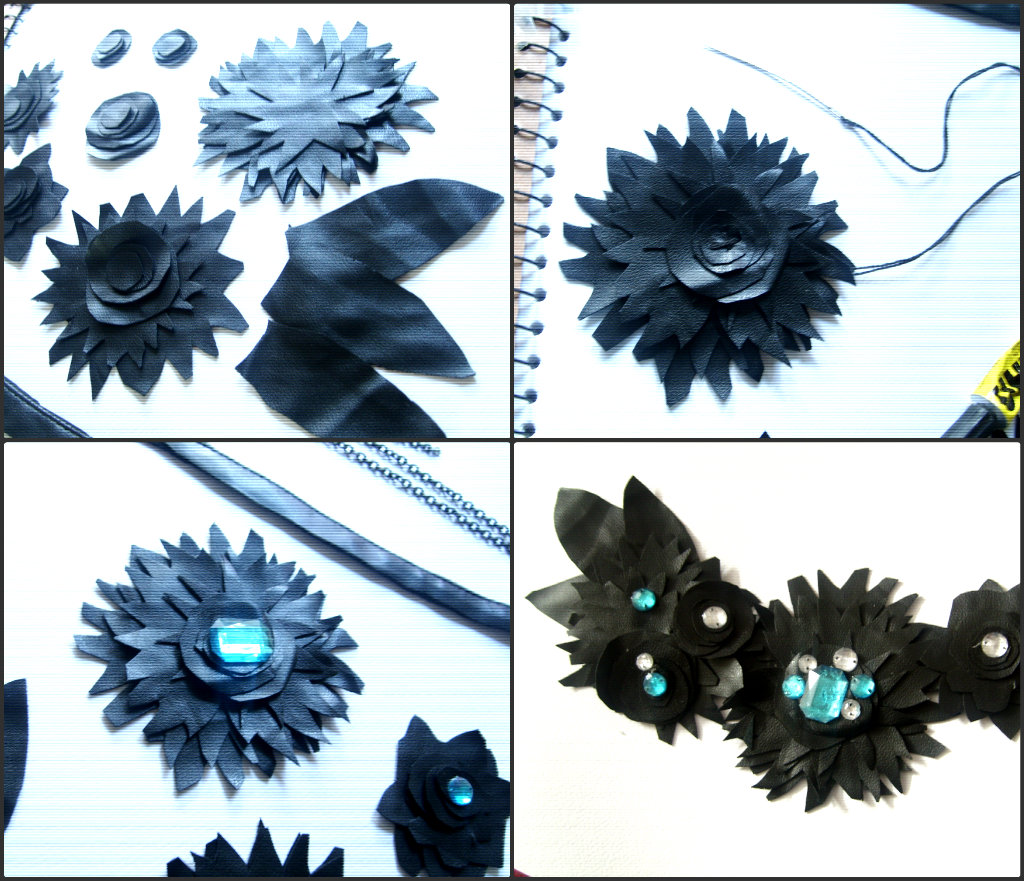 I use needle & thread for fixing all layers together, but the rhinestones are pasted with transparent glue.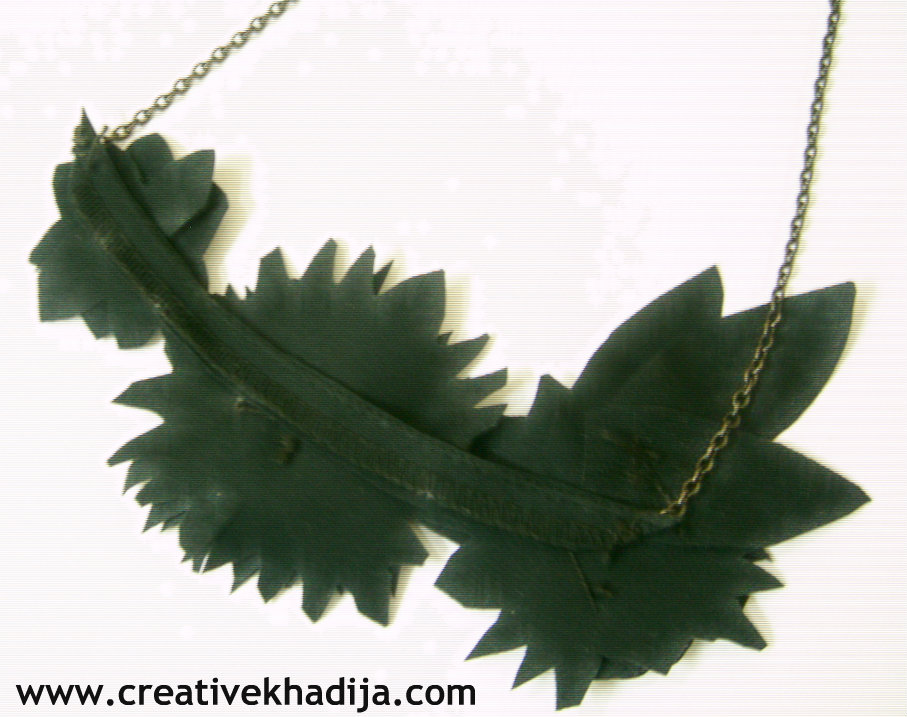 I sew a thick strip of the same leather & then attached the metal chain with needle & thread. that's it..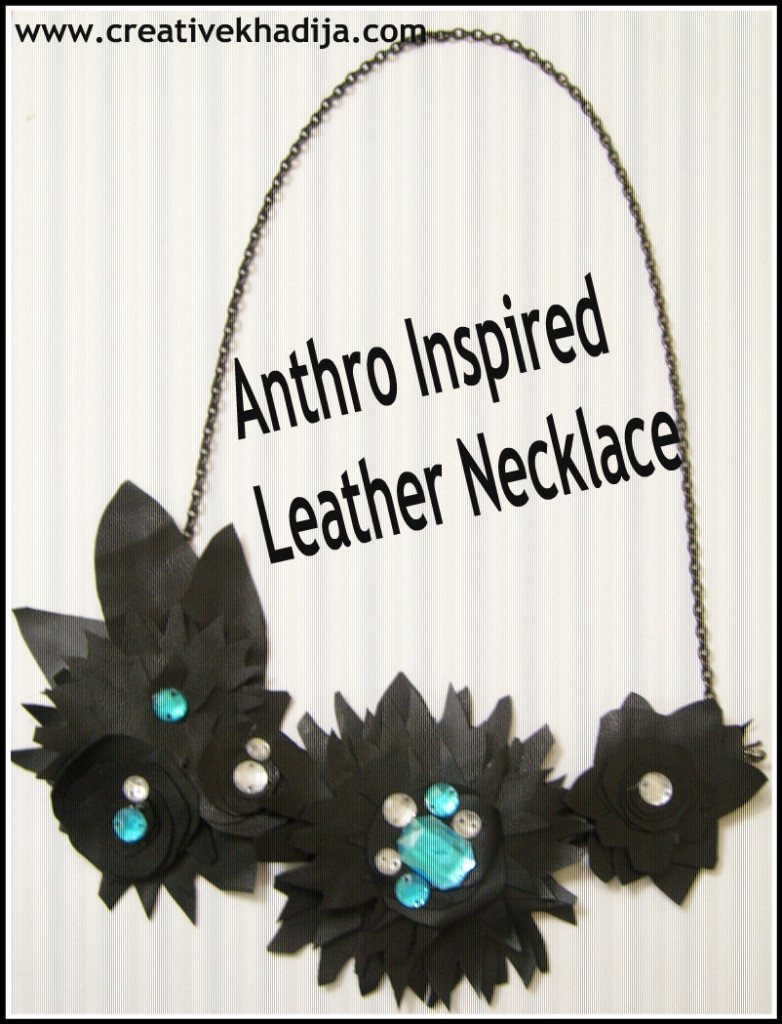 done it..paste the flowers/rosettes at that strip, or use needle n thread again.these are light weighted not a heavy bib necklace!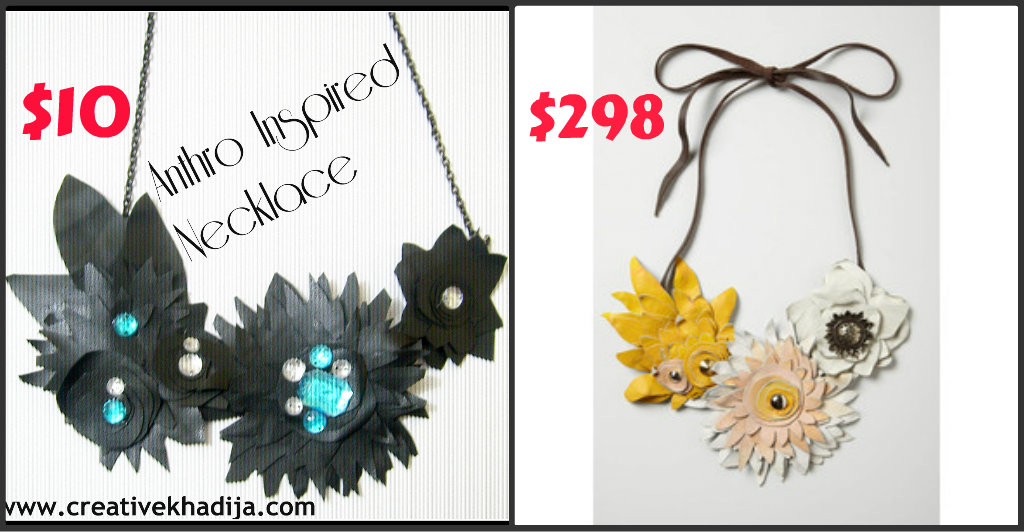 Isn't it easy & fun idea? I am happy with this version..and what about you my friends?? if you are a fan of Anthropologie, you can enjoy my other
anthro inspired accessory tutorials.
I will also suggest you to get their free app in your ipad.
Have a great weekend!
khadija
www.creativekhadija.com