DIY iPad Sleeve
By Khadija's Creative Mind on January 24th, 2013
iPhone's case
and when a few days back I got this iPad gift, the first thing in my mind was to make its cover as a temporary
solution
.Today I will be sharing an easy peasy & quick idea of making a sleeve or cover with foamic
sheet
. its a fun idea..have a look..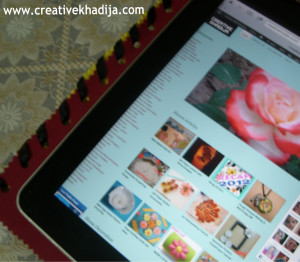 All you need to have is 1- craft foaming sheet of any color, 2-scissor(I use zigzag) 3-paper punch 4-Ribbon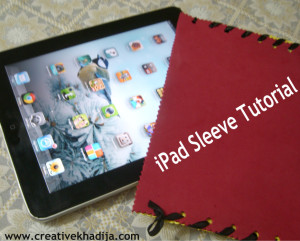 Have a look at the how-to now..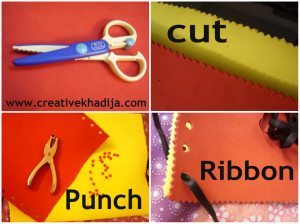 I take red & yellow colors of foaming sheets, First I measure it according to iPad size, then cut it & punch it..finally pass ribbon through the holes..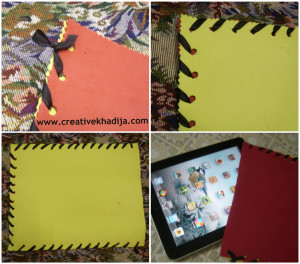 That's it..Done within 15 minutes & not looking bad..Right?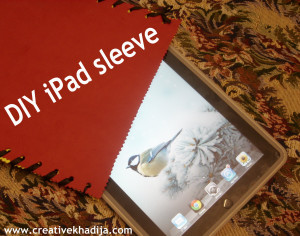 I made this foaming case a bit bigger than the actual size because I have a silicon skin/cover of it..so it will be a problem to add and eject if the size will be exact or less.. I hope you will be enjoying this easy idea & not so temporary at all..
P.S It was my birthday this Monday 21st.. I got this iPad as my birthday gift

see how Google wish me my Birthday!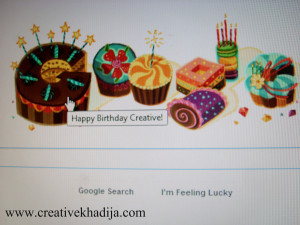 Thanks,
Khadija
www.creativekhadija.com