Henna/Mehndi Designs
By Khadija's Creative Mind on October 22nd, 2013
I am
posting today after a mini break, Actually I was away from blogland because of our Eid
festival
, There was so much fun last week, family & friends gathering, eating & outing with them & so much fun together..now the holiday season is over & guests have gone to their homes back, so I am free & back on blogging happily, I did some crafting but the pictures are in my camera.. oops, lazy me haven't loaded yet. well Today I have some henna images to show you. these were saved in my phone gallery, actually..
designs
at her cousin's hands & took these pics especially for me.. so sweet of her..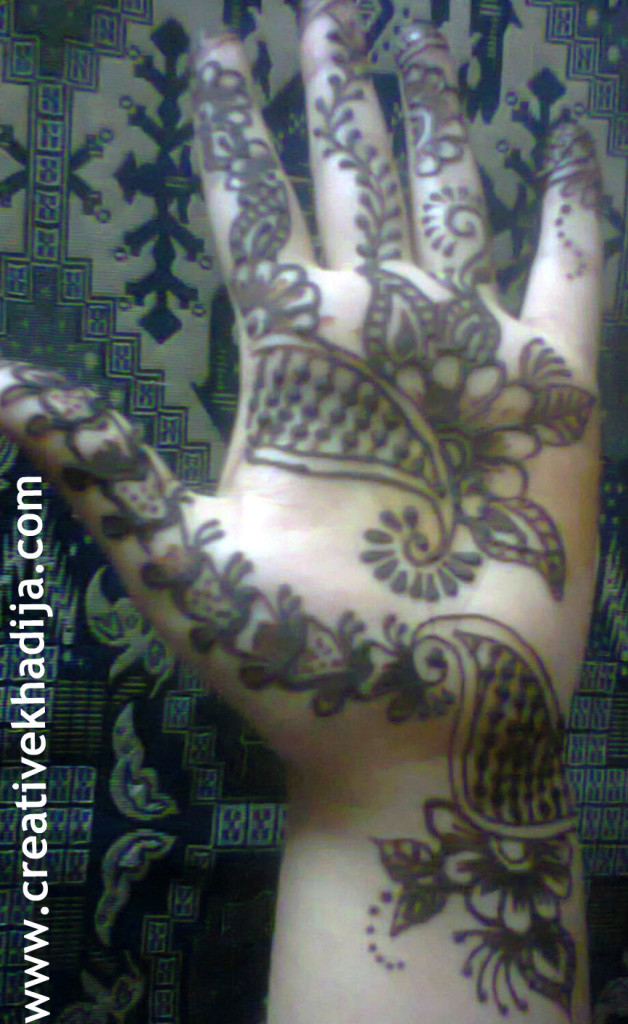 This one is cool..
instagram
, it was great to see
174 likes
at this upload.. so cool.. I will be back with a beautiful pink wreath tutorial.. wanna see a sneak peek?
instagram
gallery.. are you there? if yes then feel free to follow me for daily updates & random sharing. Stay tuned everyone, in my next post I will be sharing the tutorial of this pink wreath..
Have a nice day..
Khadija
www.creativekhadija.com