Paper Quilling Cards and Ideas
By Khadija's Creative Mind on November 5th, 2012
the complete
TUTORIAL
of quilling without any tool.
Fold the cutting strip around the rolled bud & then press over to make its flower shape.
You can make flowers now. And then think about arranging these.
And I was thinking like this below;
Here are 8 different designs I have arranged, but not yet pasted..lets see..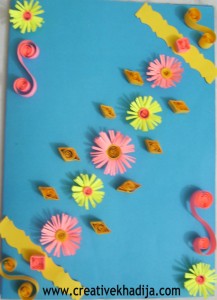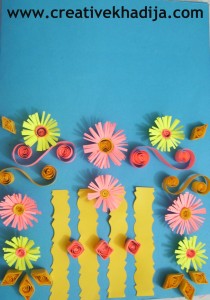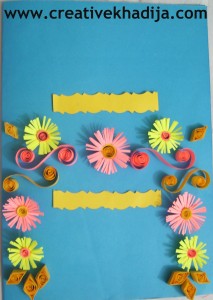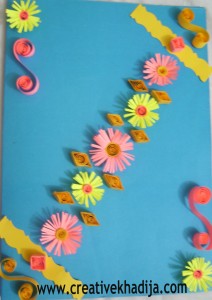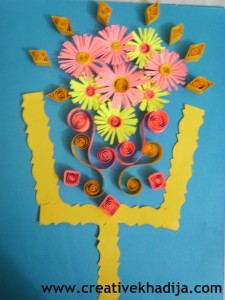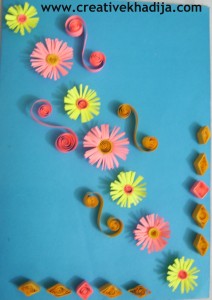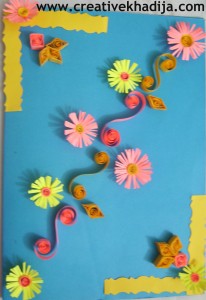 The card is ready as a greetings card..Eid Card, Birthday Card, Well wishes Card, Friendship Card, Thanksgiving etc..You can see some of my other
Card Making Tutorials
.. Now Tell me which arrangement you liked most? So I will be pasting & sharing with you its final look again!
Quilling Cards
Tutorials.
Here, Here, Here
and
Here.
Have a Nice Day ~
Khadija
www.creativekhadija.com