Paper Quilling & Origami Art
By Khadija's Creative Mind on December 4th, 2013
paper crafts,
I really enjoy.. its mostly easy & the end result is interesting! So here today I am sharing a few of paper quilling creations by one of my reader Fiza.. she is not a blogger, but she likes reading & learning through my blog, so when I saw her email, I
feel so good
to know that she is enjoying my work..
Today I will be sharing her
paper crafts
with you all, I hope you will be enjoying her work.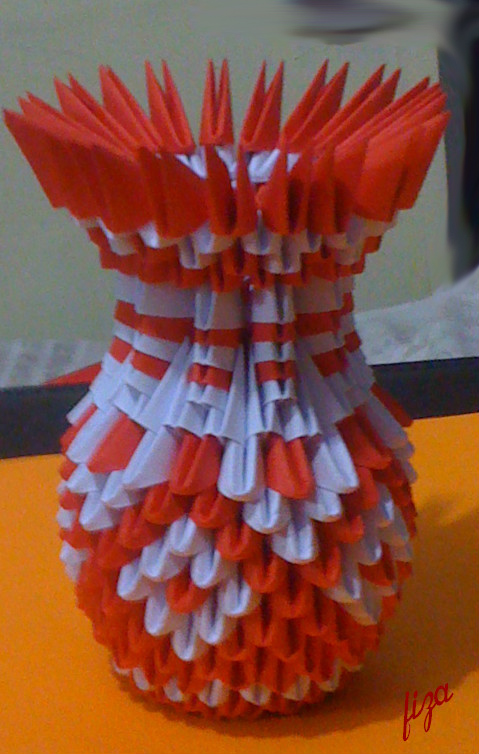 A cute vase made with
paper origami
art technique, looking so nice! I suggest fiza to make a FB page and share these crafty creations there, hopefully she will do it soon.. I like seeing your crafty stuff & your sweet e-mails makes my day more brighter.. Thanks Everyone! keep sharing your ideas & creativity with me.
Have a nice day!
Khadija ~
www.creativekhadija.com