Spring Drawings & Bookmarks
By Khadija's Creative Mind on March 14th, 2013
drawings & doodles
is one of favorite job to do, whenever I am free & my sketchbook is near,I can't stop my fingers from making some fun doodles..In Pakistan, now
spring season
is on its peak.. lots of beautiful seasonal flowers & plants are all around, Last year I wrote a post about Spring in Pakistan, may be you still remember? you can see some colors of Pakistani spring
Here
&
Here
Last week, I get my new sketchbook & the pages are so perfect to work on something creative. So I made some free hand designs & the spring theme was in my mind while working! Have a look..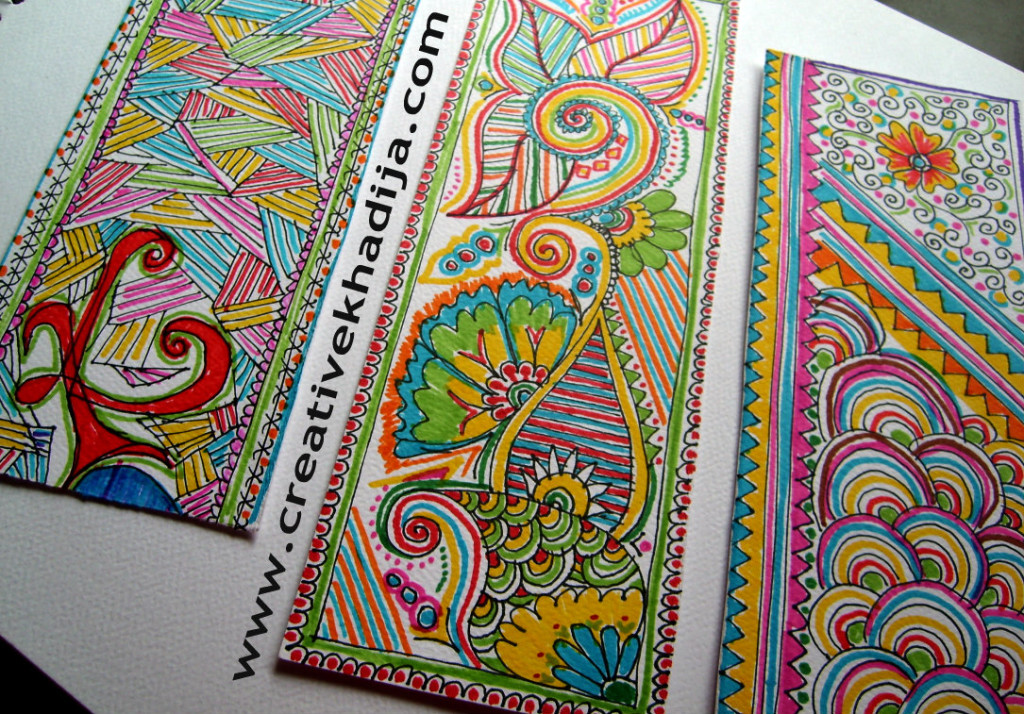 So fresh n colorful, as our spring season..bright & vibrant..I thought to create some
bookmarks
, So for their making, I cut a sheet of sketchbook & started making doodles with black pointer tip pen.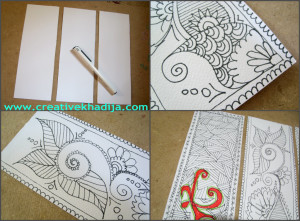 I made freehand designs & then started coloring it with brush markers..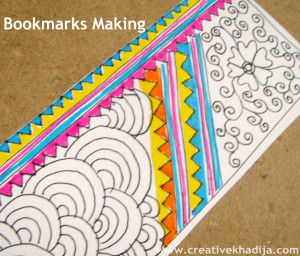 Color it..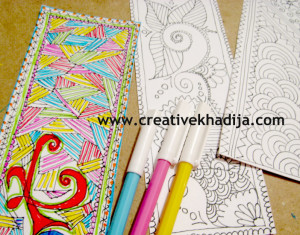 K is always fresh & vibrant..you know?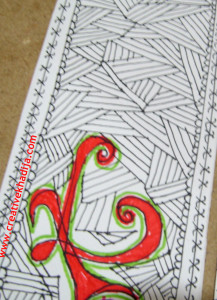 I use some textile doodles & designs in making these bookmarks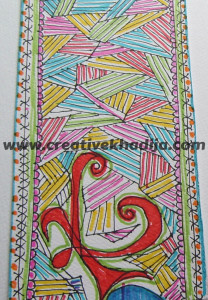 Doesn't it looks like fabric prints?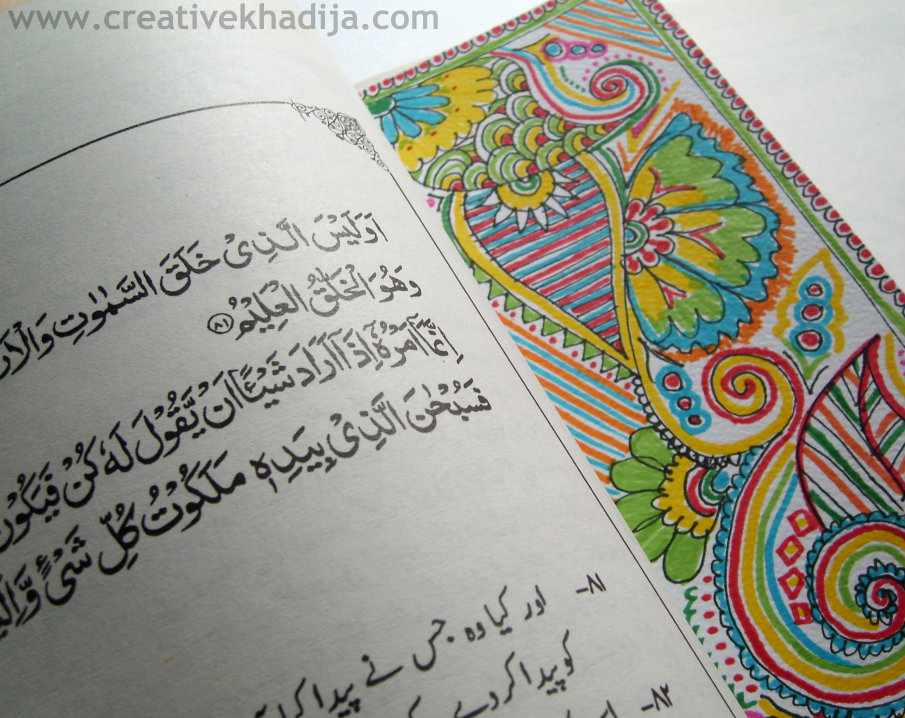 My Teacher gifted me a beautiful Holy Al-Quran Book.. its Tafseer of Surah Yaasin & this bookmark is perfect with this..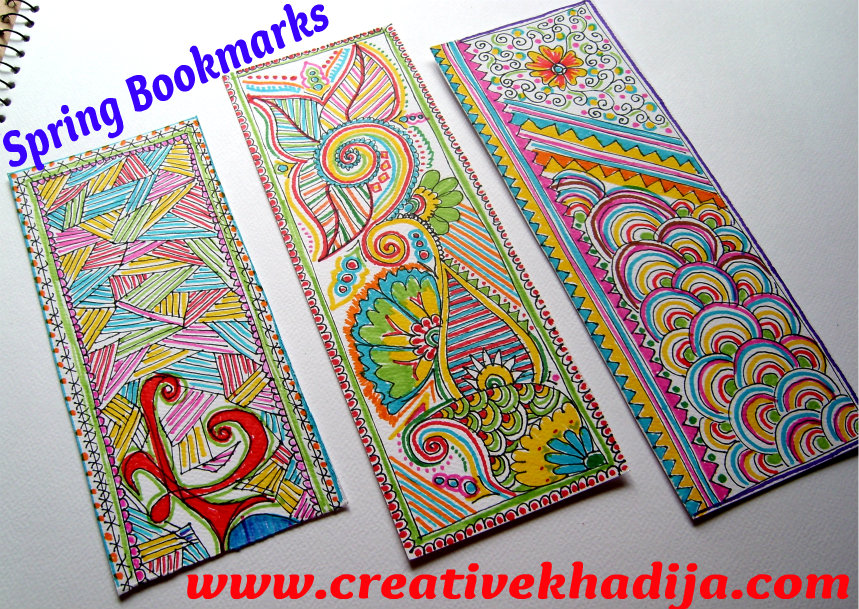 These other bookmarks are also going to my some other books…see some of my other colorful bookmarks;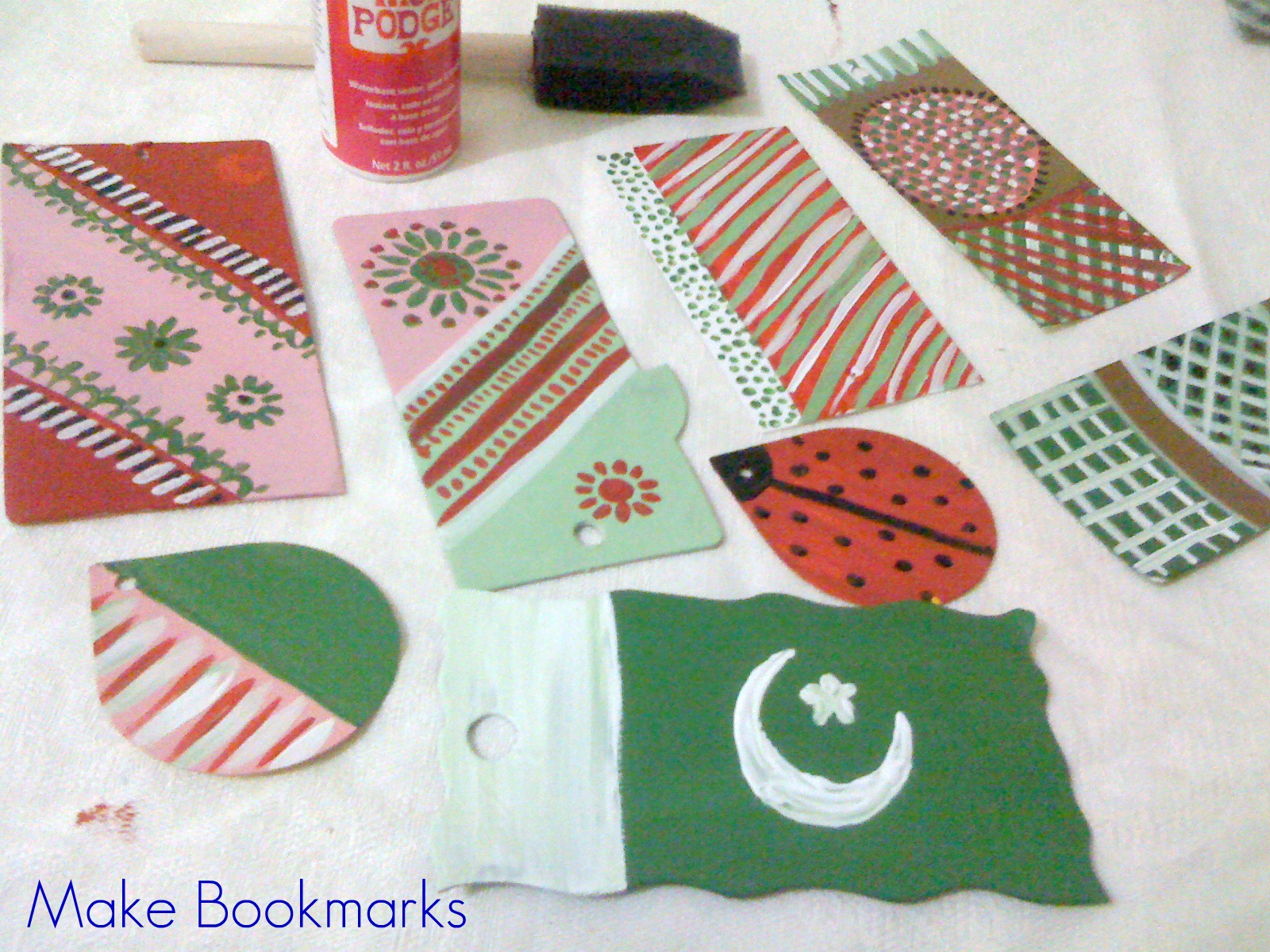 See their making
Here
One of my freehand
drawing
from archives..
Let me know if you like seeing more drawings & If you want to buy these kind of bookmarks or drawings from me, feel free to contact at
kkcreativemind @ hotmail.com
Thanks!
Khadija ~
www.creativekhadija.com